Recap 2008 by DJ Mick Boogie & Terry Urban
Details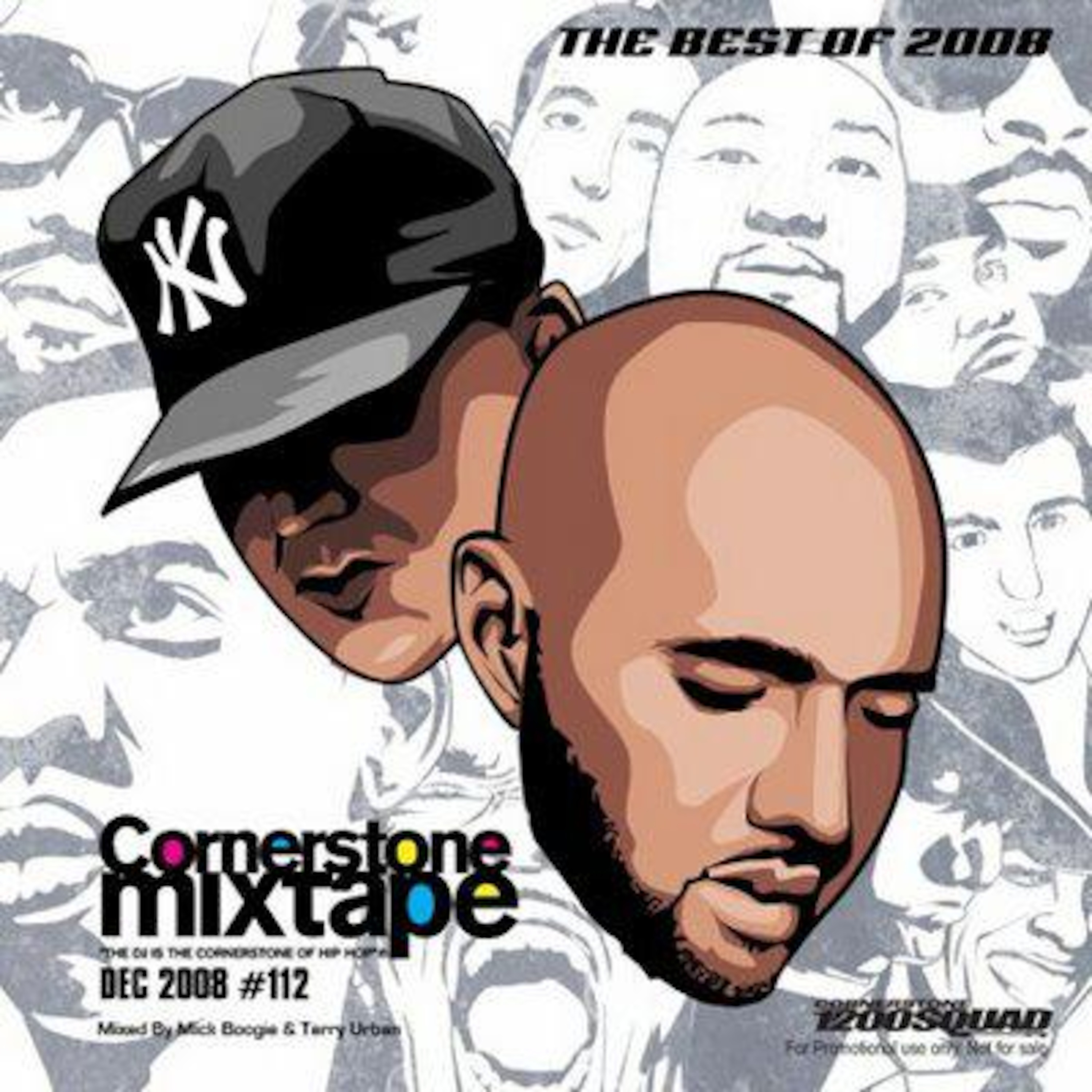 Our boy DJ Mick Boogie is gonna take us out with the Best of 2008:
Well it's been a journey, but we did it another year! We (along with Cornerstone Promotion) are proud to bring you our Best Of '08 edition – Cornerstone Mixtape #112!
Not just the songs either… almost every song is remixed in some way… in typical Mick Boogie and Terry Urban fashion.
Enjoy… tracklist and download link follow:
Intro (6th Sense)
So Fly (Slim f Biggie – Mick Boogie Mix)
Announcement (Common f Biggie – Mick Boogie Mix)
I Luv Your Girl (Dream f Jay-Z MB/TU Mix)
Paper Planes (MIA – Terry Urban Mix)
Swagger Like Us (Jay-Z – Mick Boogie Transition)
Jockin My Wonderwalls (Jay-Z & Oasis – N Doe Mix)
Diamond Girl (Ryan Leslie f Kanye West – Mick Boogie Mix)
Paris Tokyo (Lupe Fiasco f CL Smooth – Mick Boogie Mix)
Girls Around (Lloyd f Rakim – MB/TU Mix)
Drivin Down The Block (Kidz In The Hall f/ El-P)
Gettin Up (Q-Tip)
Milli (Lil Wayne – Wonder/Excel Mix)
Love Lockdown (Kanye West f LMFAO)
Falsetto (Dream – Terry Urban Mix)
Day N Night (Kid Cudi f Jay-Z – Terry Urban Mix)
Lollirock (Lil Wayne & Kanye West – Kickdrums Remix)
Dangerous (Kardinal f Akon)
The Boss (Rick Ross f Lil Wayne – Mick Boogie Mix)
Out Here Grindin (Khaled)
My President (Young Jeezy f Nas)
Black President (Nas f Young Jeezy)
American Boy (Estelle f Jay-Z and NERD – Terry Urban Mix)
Everyone Knows (NERD – Sammy Bananas Remix)
Dont Touch Me Remix (Busta Rhymes f Nas)
Magic (Robin Thicke f Jay-Z – Mick Boogie Mix)
The Light 08 (Common)
How We Rock (Termanology f Bun B)
Rising Down (The Roots f Mos Def & Styles)
Viagra (88 Keys and Kanye West)
Midnight 08 (Q-Tip)
Go All Out (9th Wonder and Buckshot)
Podcast: Play in new window | Download
Comments
comments